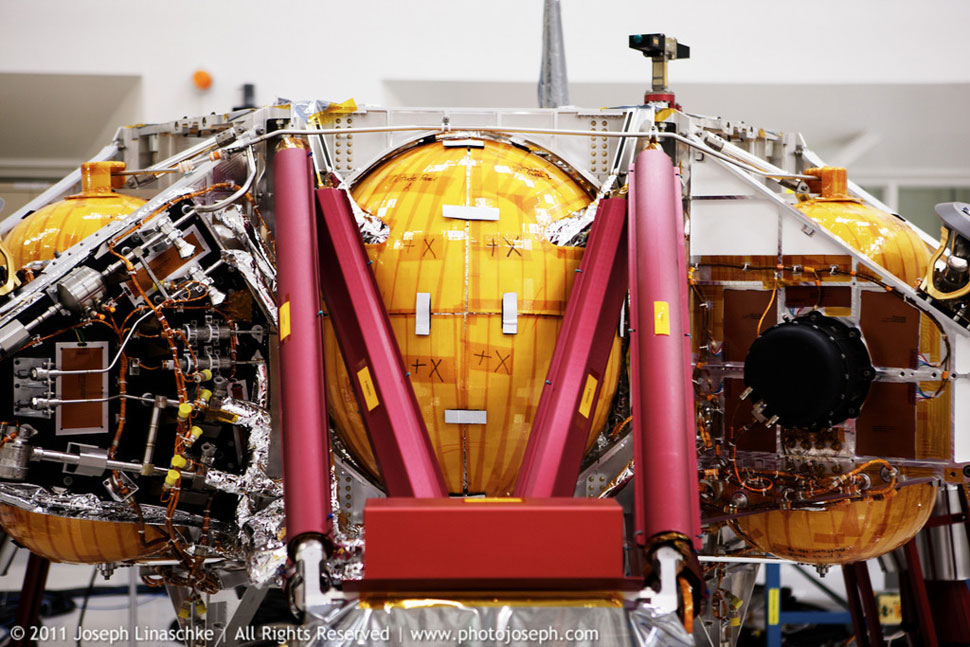 This week, Boing Boing was invited to visit NASA's Jet Propulsion Laboratory for the first and only opportunity for media to enter the Pasadena, CA clean room where NASA's next Mars rover, Curiosity, and other components of the Mars Science Laboratory spacecraft have been built for launch in late 2011 from Florida.
Shipment from the clean room to Florida will begin next month. Curiosity rover recently completed tests under simulated space and Mars-surface environmental conditions in another building and is back in the Spacecraft Assembly Facility at NASA's Jet Propulsion Laboratory for other tests. Spacecraft assembly and testing specialists showed Boing Boing the rover and the other spacecraft components, including the descent stage "sky crane."
Photographer Joseph Linaschke visited on behalf of Boing Boing (he donned a bunny suit for the occasion) and shot this series of photos. More below.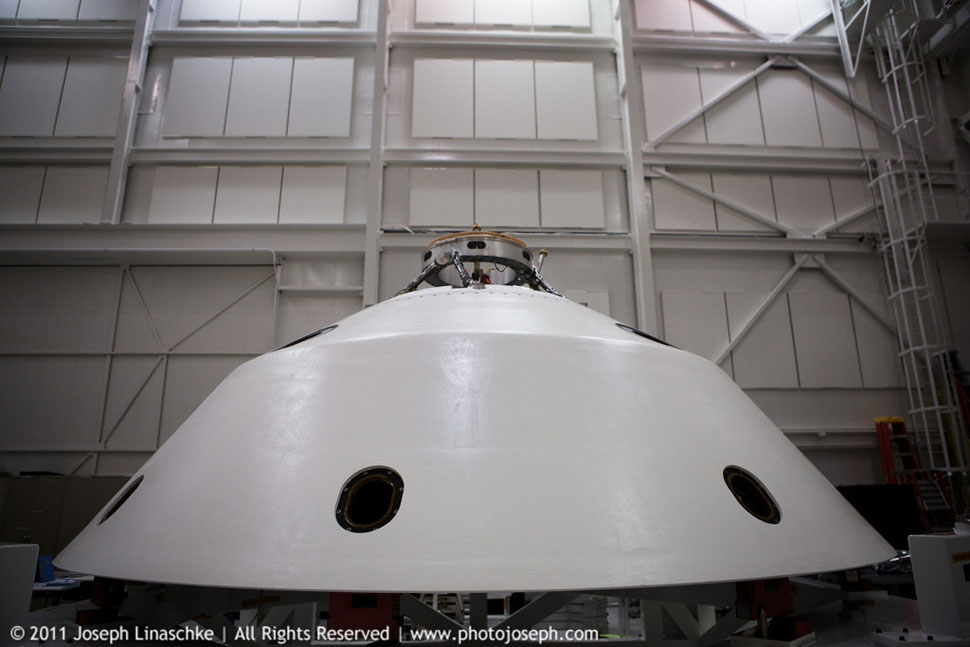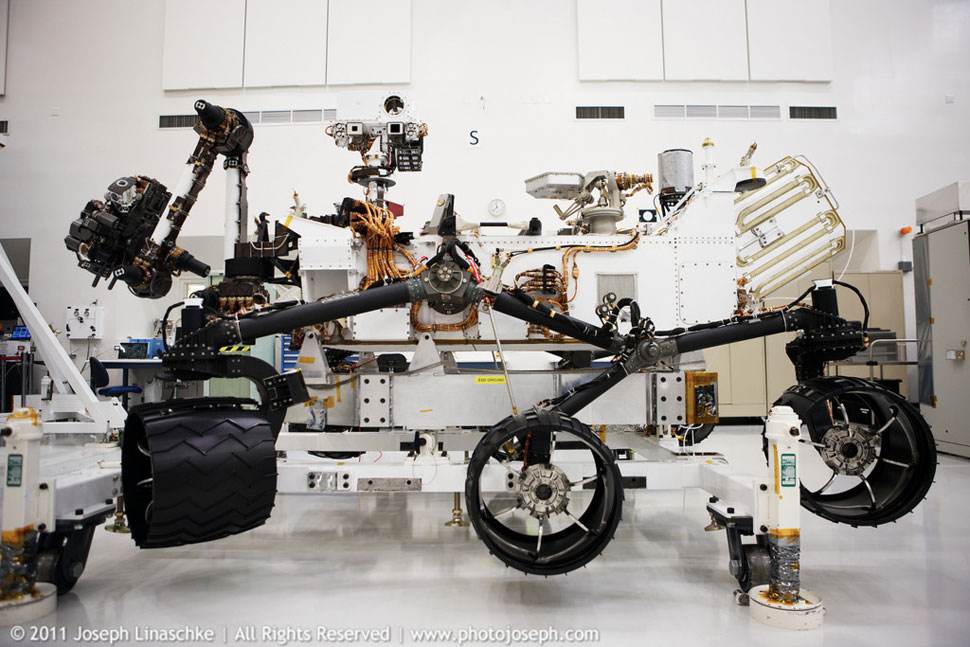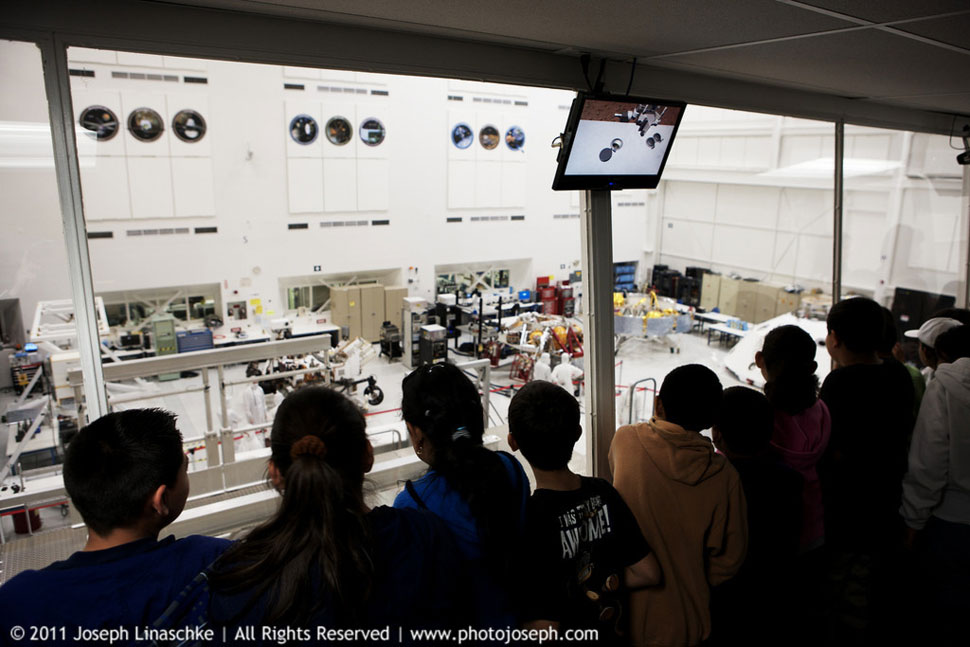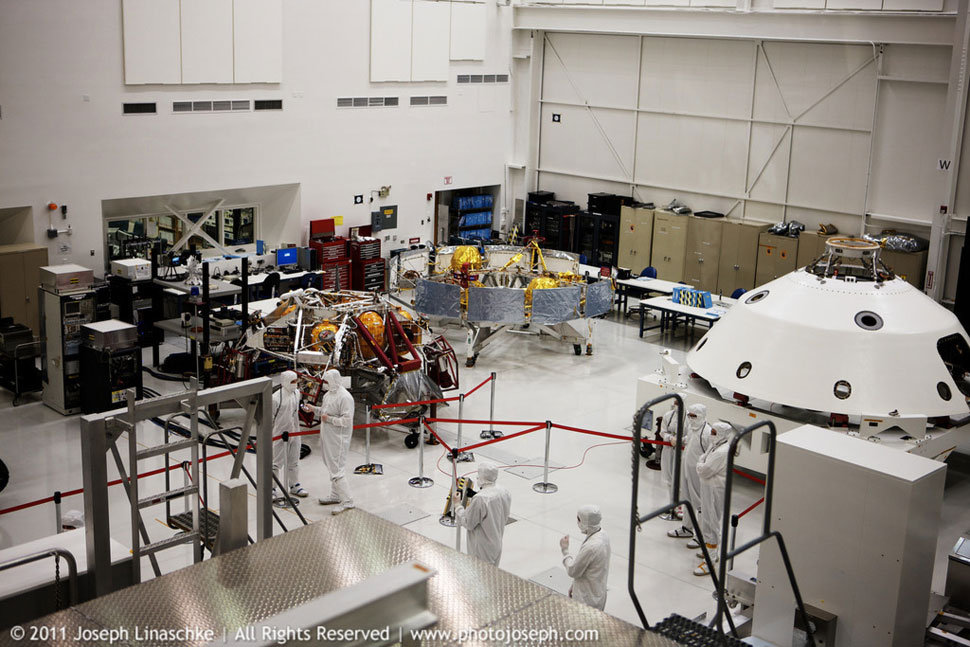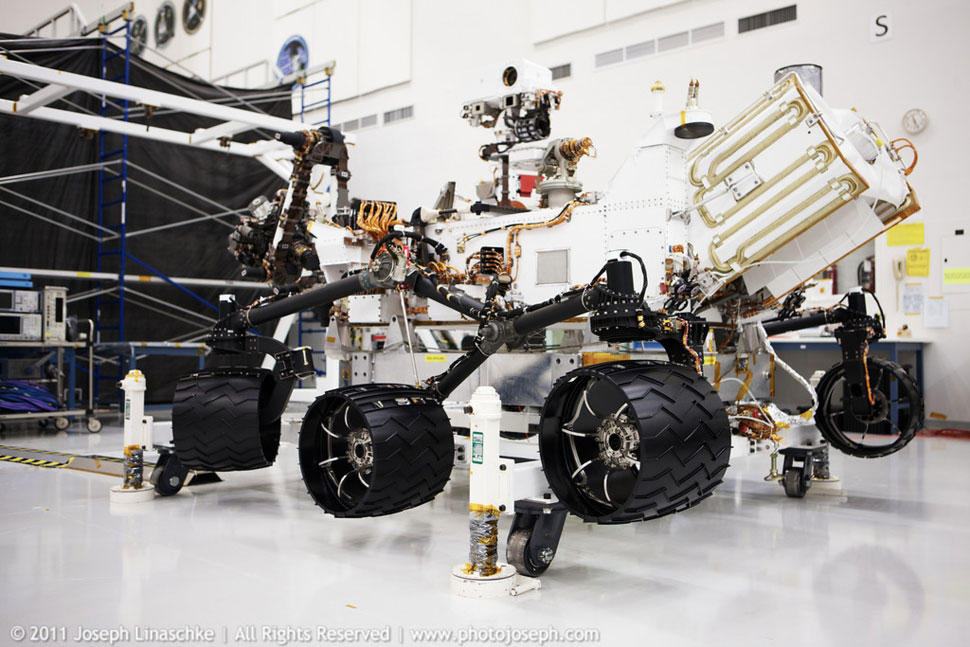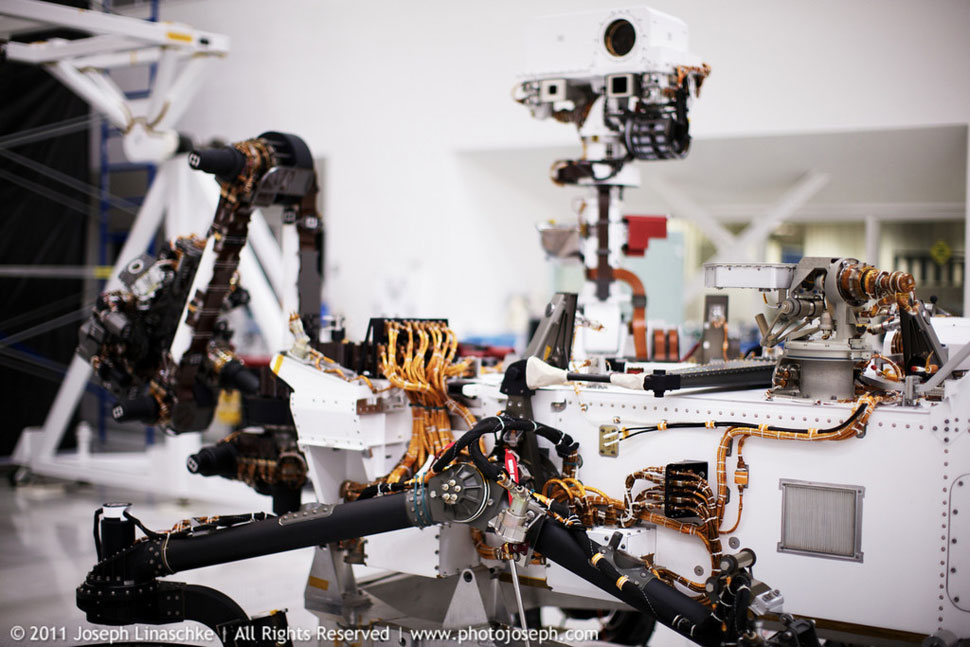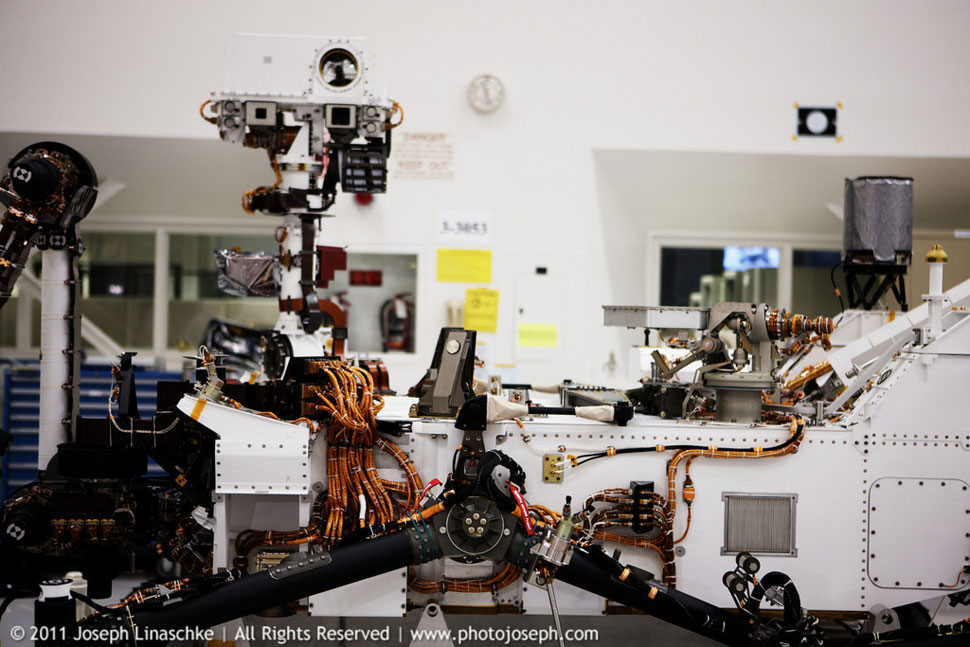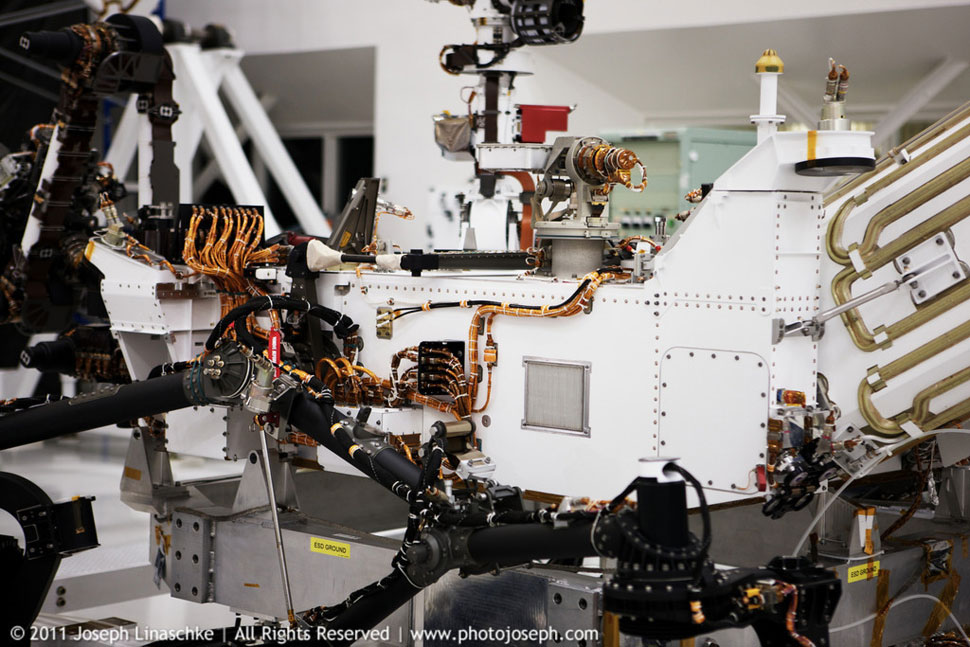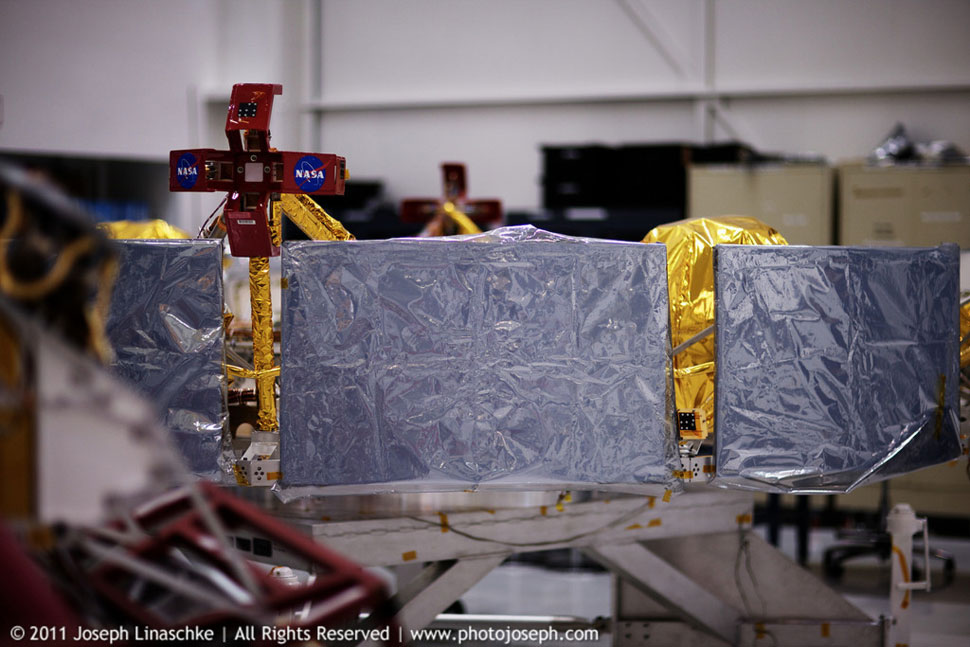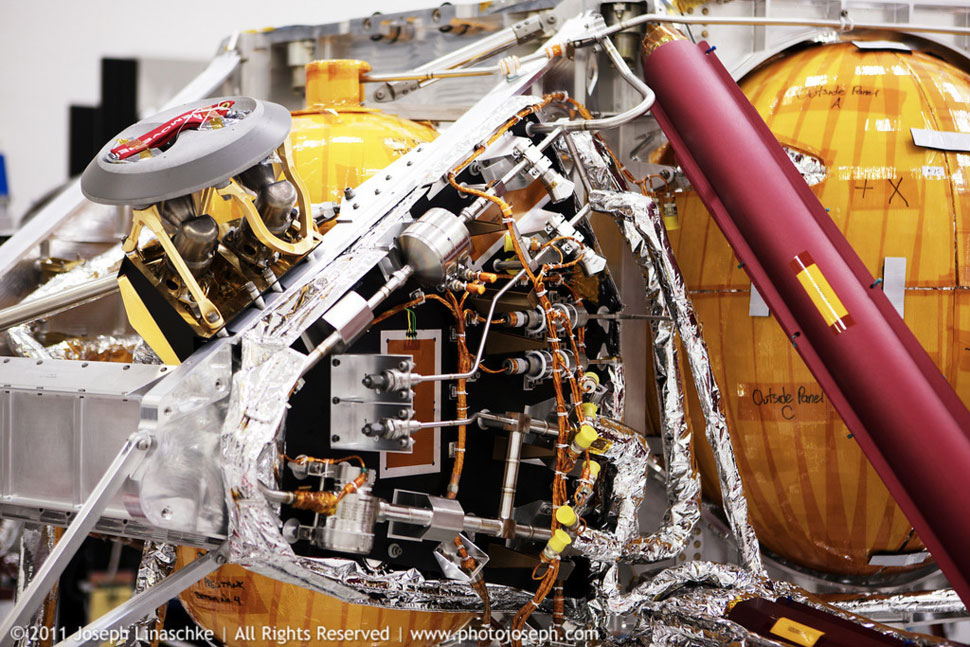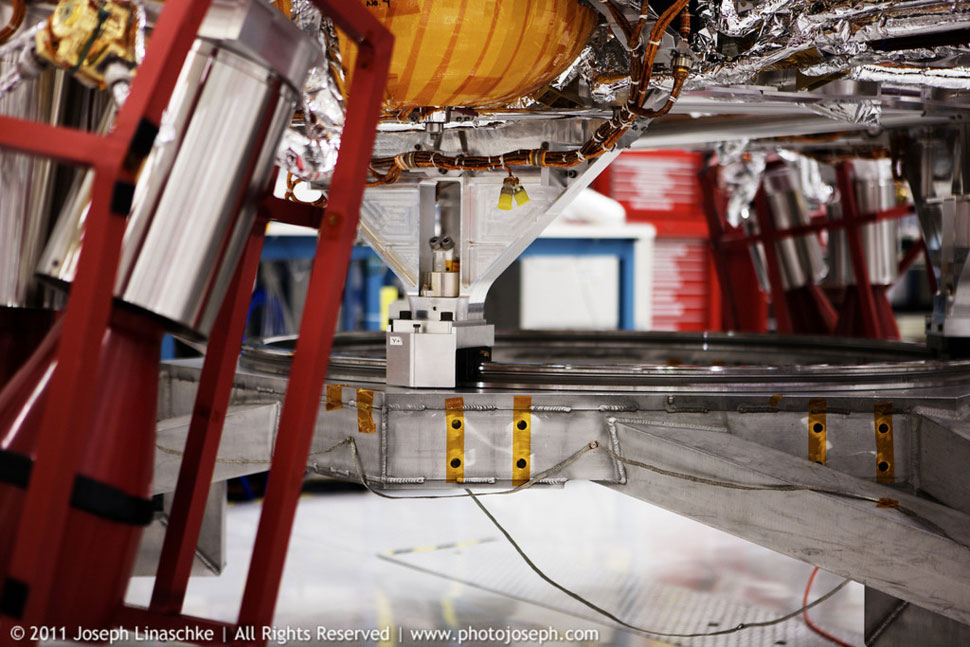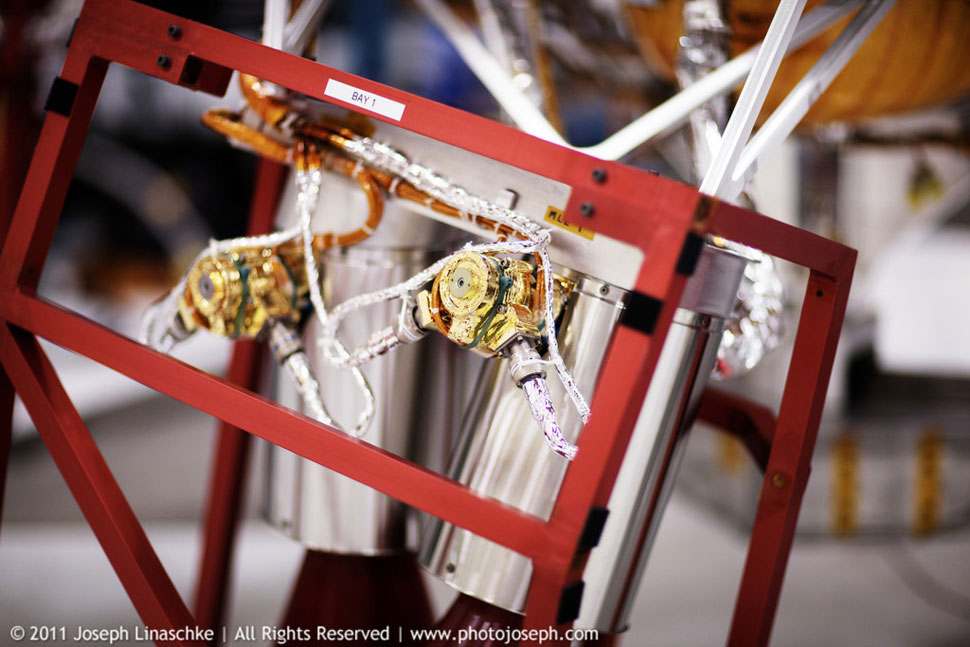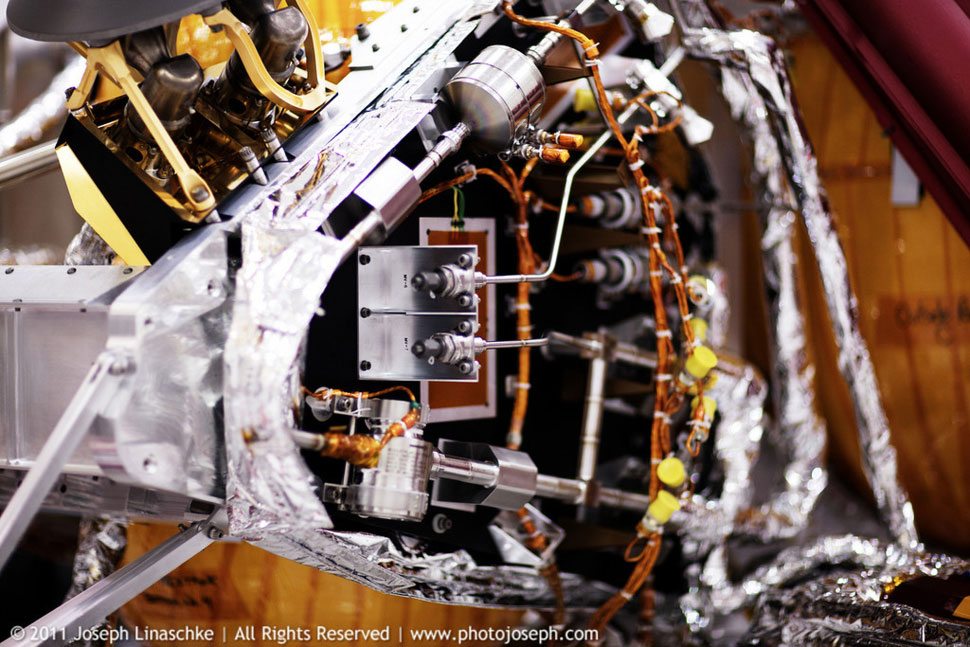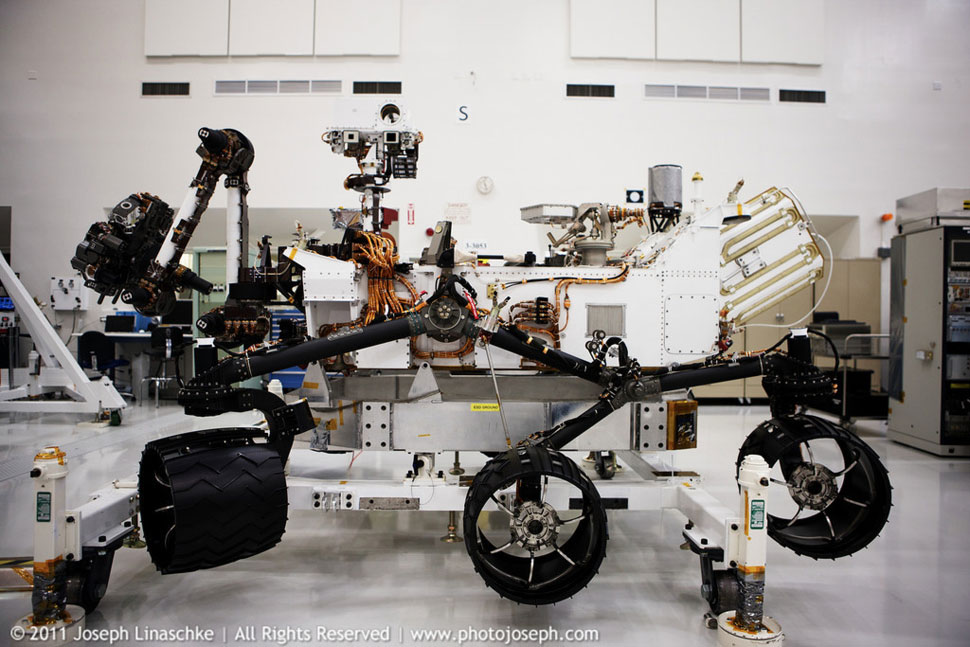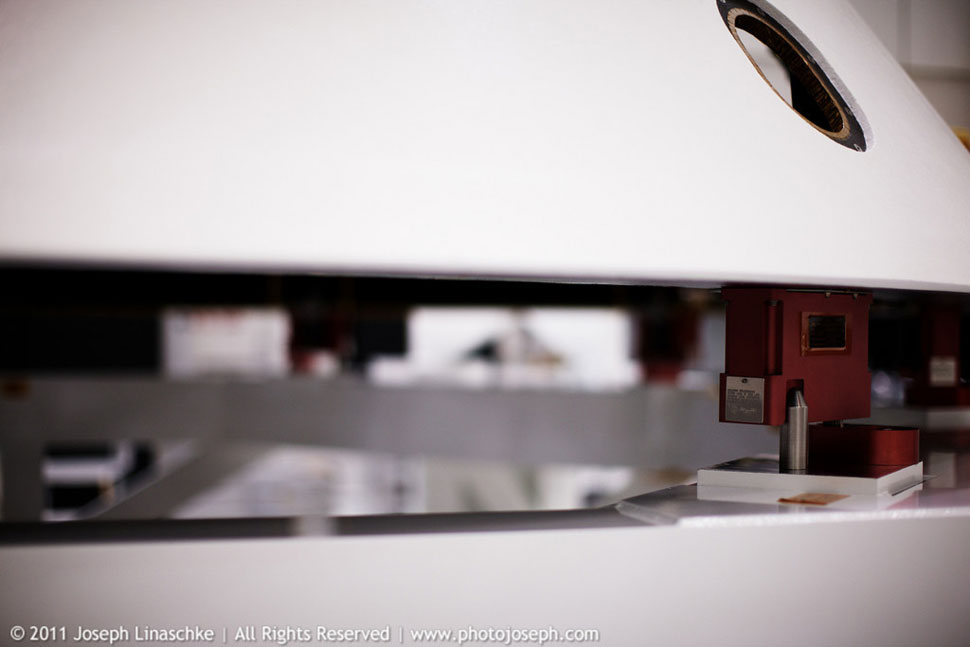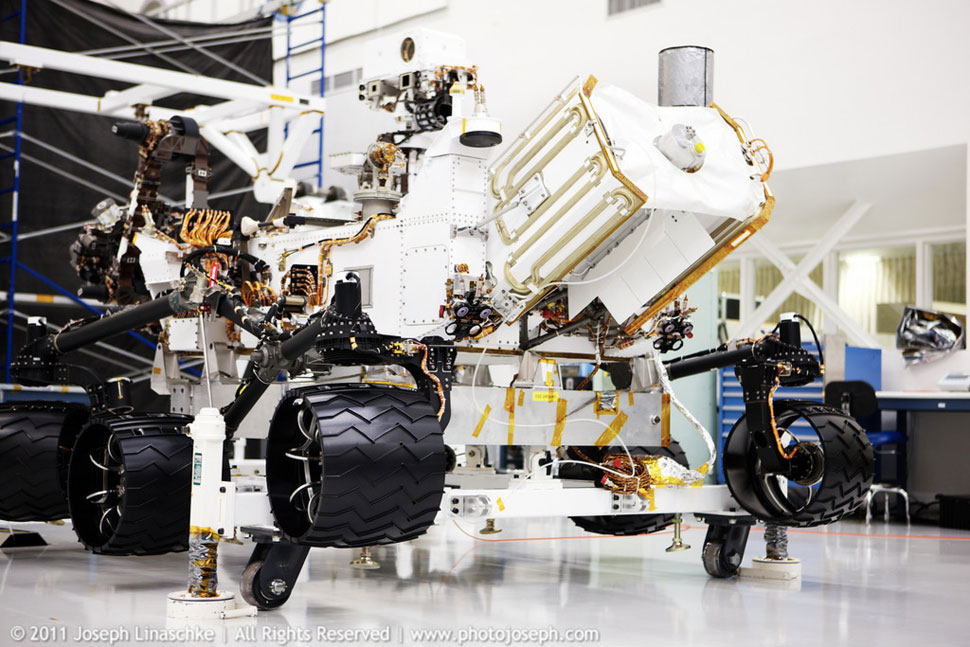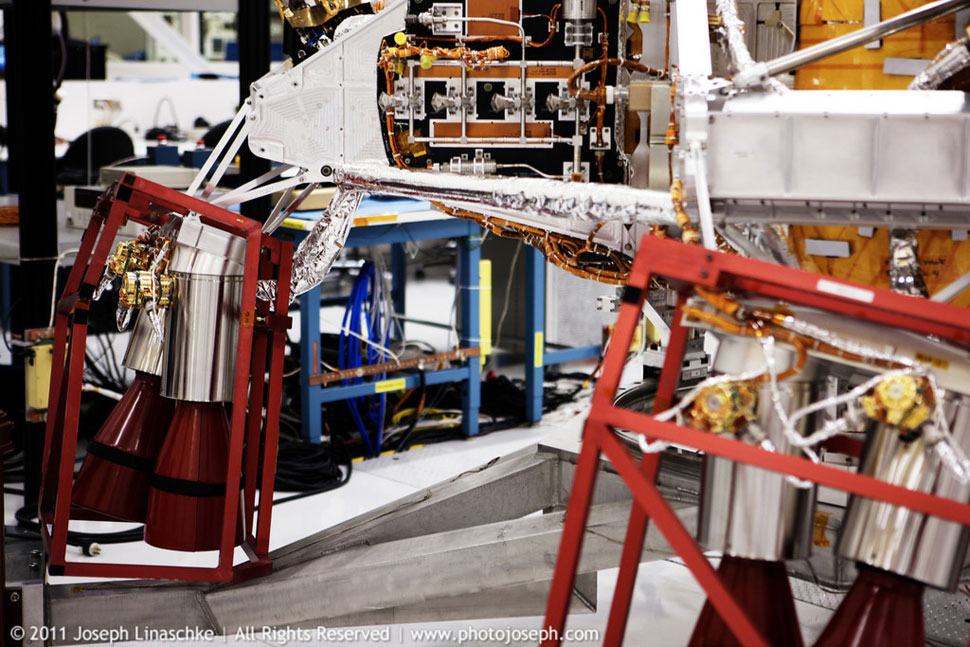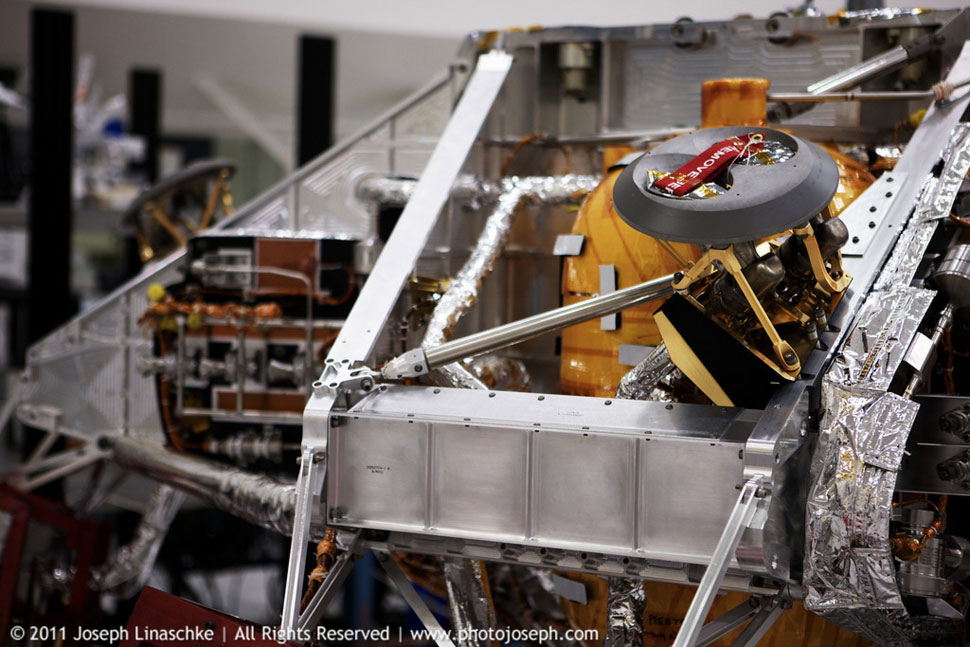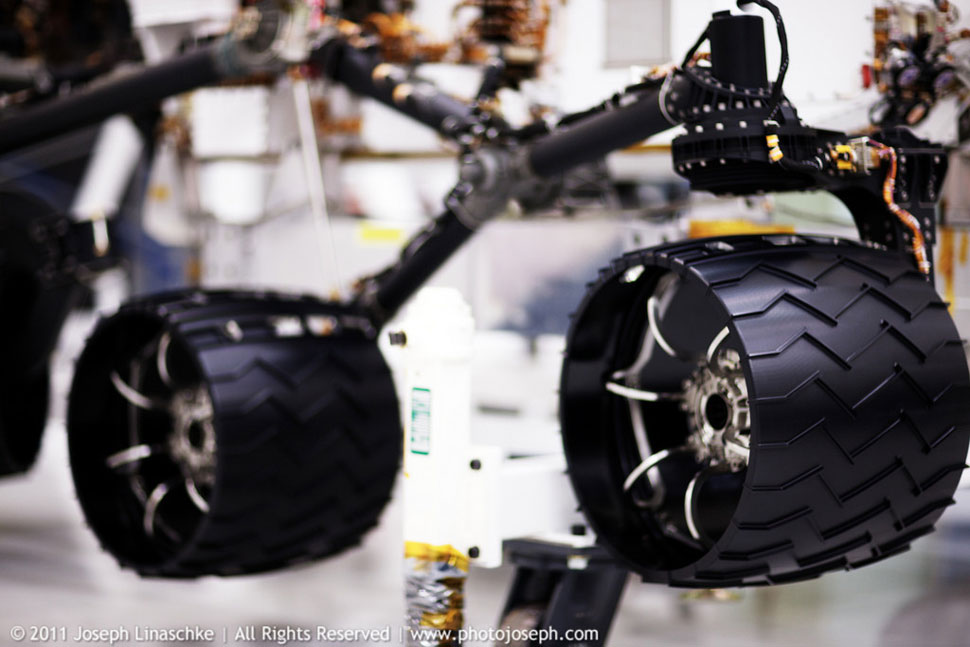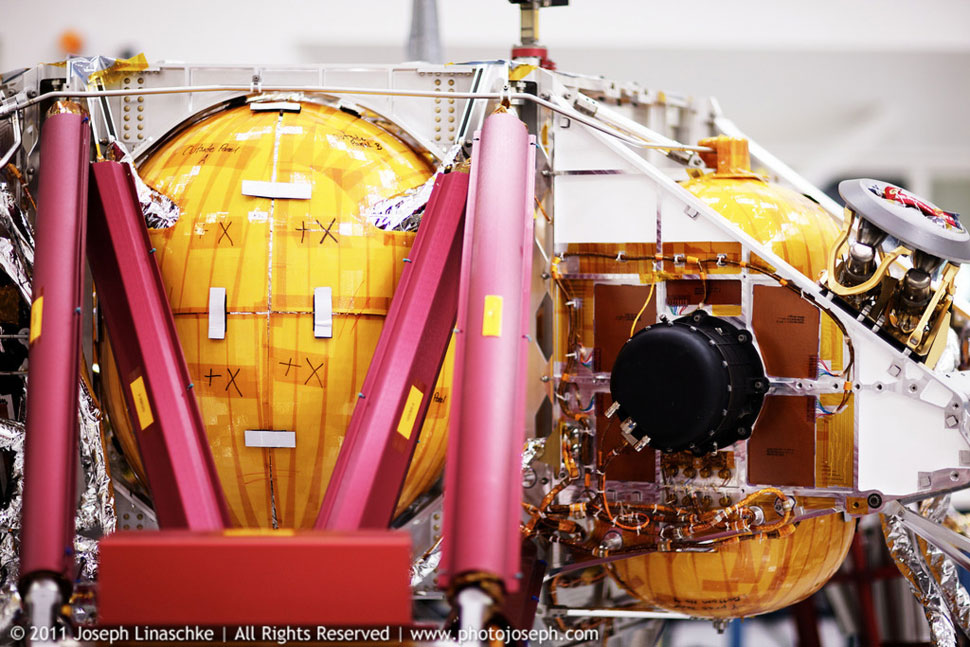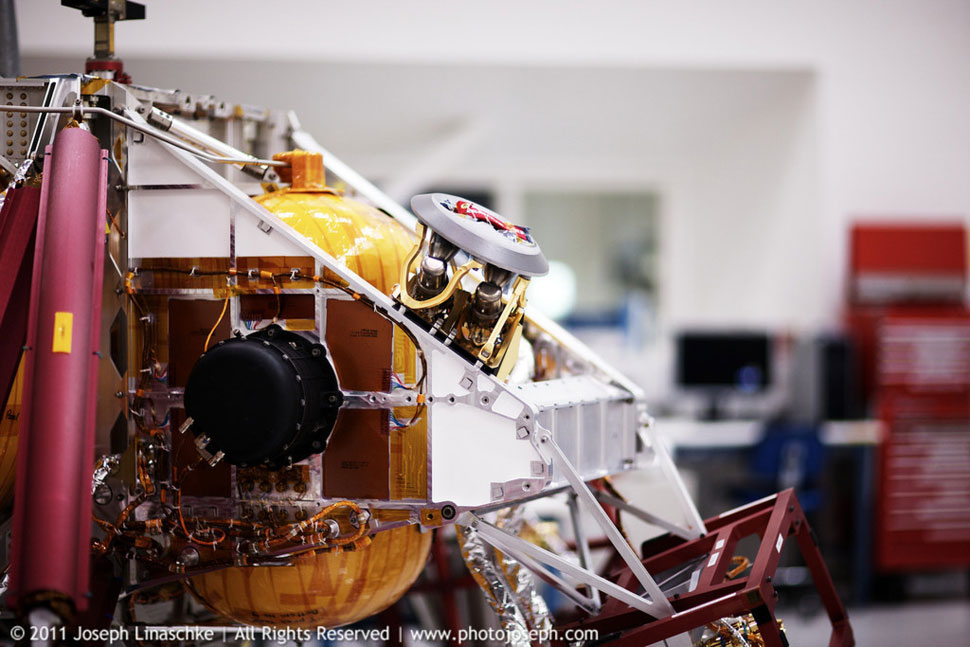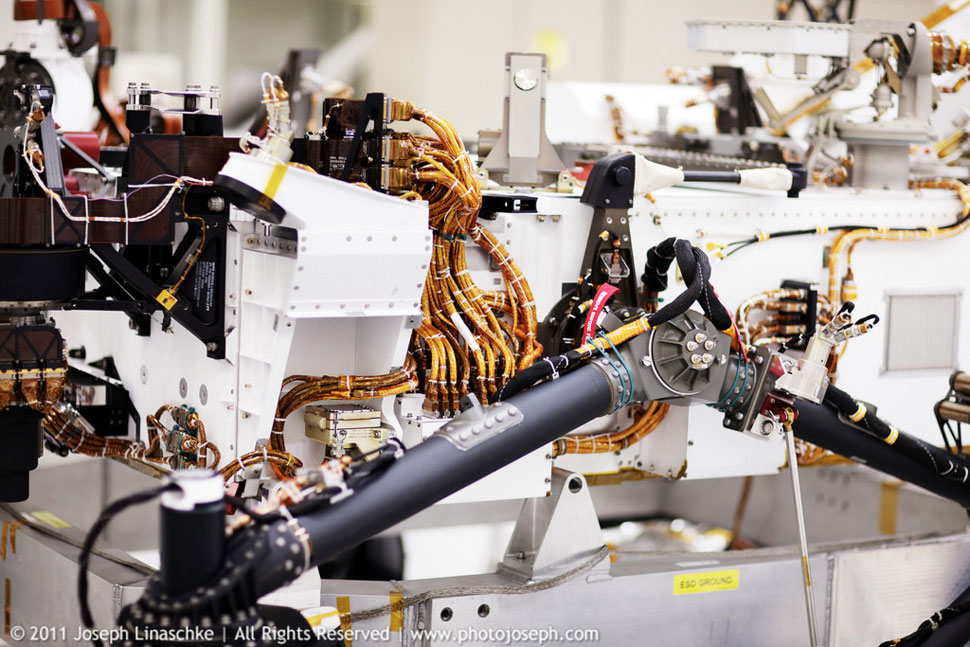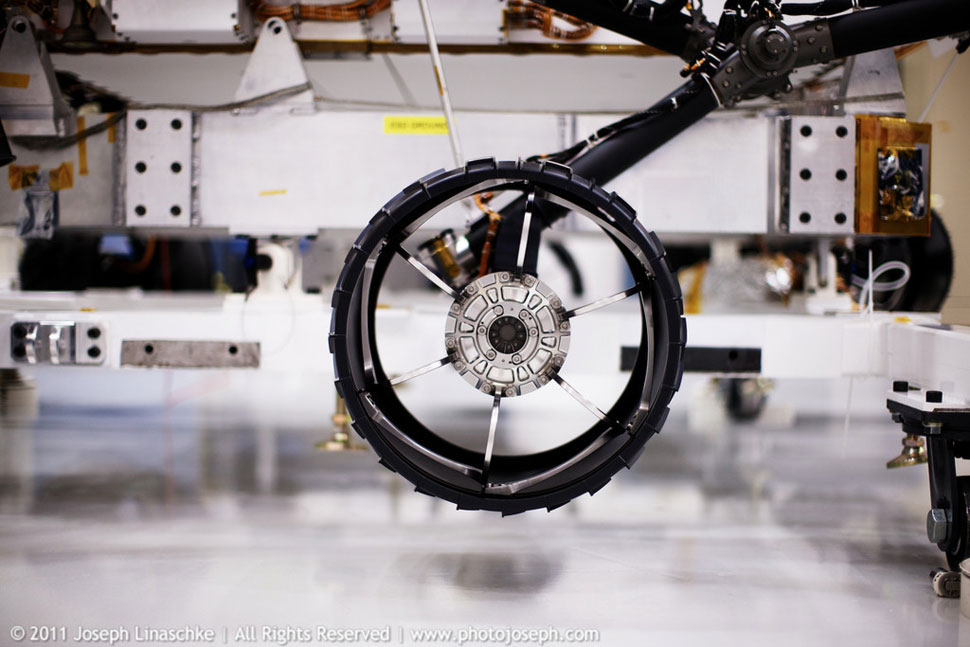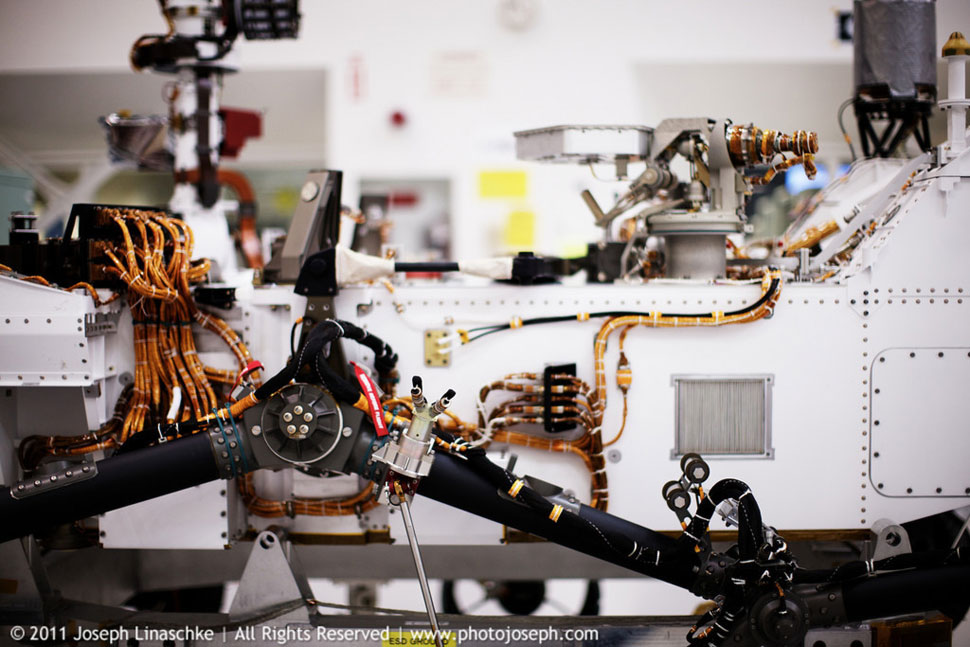 ---
About the photographer:


Joseph Linaschke is a photographic storyteller and educator, and runs ApertureExpert.com, a leading site for Apple Aperture users. He has traveled the world representing various technologies and companies on stage, including MetaCreations, Wacom, Corel, and Apple, where he was part of the marketing team for Aperture and produced and shot several productions for iLife, Aperture and Final Cut Studio.
You can purchase prints of any images in Joseph's JPL Mars Curiosity Rover photo gallery here.
View post:
NASA Mars Science Laboratory and Curiosity Rover: a first look (big photo gallery)